Full Service Tax Strategy Consulting: From Information to Advocacy
D Squared Tax Strategies is a cutting edge tax consulting firm created to help clients address the new legislative tax paradigm facing us in Washington DC- especially as the process of Federal tax reform has begun.
Passage of the new law is just the beginning of the process. There are already many questions about how to properly comply and how to calculate for returns. There will continue to be more. There needs to be continuous regulatory action and there has to be further legislative action.
We can guide you through the process by working with legislators and regulators to help ensure that regulations or proposed law changes work for your business and provide clarity to your business.
D Squared Tax Strategies currently represents corporations, coalitions, start-ups and non-profit institutions, and works to protect their interests on Capitol Hill, in Federal agencies and among other stakeholders in Washington.
We know how to complement existing strengths and build on previous accomplishments. D Squared's unusual ability to view tax strategies from "outside the box" allows them to see an engagement from both a 30,000-foot level and also enables them to get down into the tax weeds, when necessary.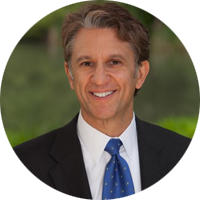 "Dawn understands and explains tax policy better than anyone I know. Her insight regarding tax legislation is invaluable."
~ Rick Lazio, U.S. Congress, New York
D Squared has the support of alliantgroup, a full services tax strategy and resource organization with experts in several areas of the Internal Revenue Code. Former IRS Commissioner Mark Everson is currently Vice Chairman of alliantgroup. Senator Kit Bond is on the Advisory Board, as are Members of Congress Rick Lazio and Jim Ramstaad. Dean is their National Director.
D Squared's Dawn Levy O'Donnell has joined alliantgroup as a Board member. She and Dean speak together regularly on up-to-date tax issues that are on the front line in Washington, DC.
Visit the D Squared Tax Policy Blog for news, analysis, and special events. Visit the blog.