How Can We Help You Save Millions?
---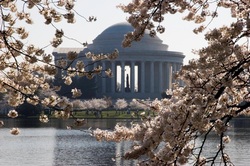 The first, most basic and fundamental role is one of full-service and comprehensive tax intelligence gathering and issue monitoring. We produce a Weekly Tax Update that is in-depth and takes raw data and both refines and explains it. It is offered as a weekly subscription. But the bonus of this subscription is the the ability to call D Squared with any questions or to clarify information contained in the subscription. It is designed for investors, who would like to ask specific questions about provisions being considered on the Hill, companies who want more information about what the tax committees are doing and a little discussion for either themselves or their clients. It is also designed to fill a niche for DC consulting firms and law firms which have clients who may want to know these things, but the firm is without an in-house tax lobbyist. It's like having a Tax Elf on Your Shelf. We can give you he ability to be in the know, without having to be on the Hill talking to the right staff or members AND have it all explained to you. You can chose areas of tax to be monitored closely, without the cost of advocacy. Advocacy can be added ay any time, or not at all. The choice is yours. We will help you understand important news and information and continuously monitor the tax political and policy environment to anticipate, identify and assess opportunities and threats to you or your clients at the earliest stage possible.
There is no doubt that we are fighting an uphill battle with any tax issue, as cost and offsets can eclipse other factors in play. There are political movements underway to let tax benefits expire, rework them to be more efficient or get rid of them altogether, as part of broader tax reform. With that in mind, tax work is different than other policy initiatives and must be approached as such. D Squared, in partnership with alliantgroup are in exceptional positions to be able to gather the necessary information- not always readily available to others- and outstanding intelligence and report back to you in an effort to help you navigate this tax process and identify the key moment to act. Possession of this kind of information will make both your company feel informed and in the loop on Federal tax activity. It positions your organization as a resource for tax writers. We have specialties in several areas of tax–from international taxation, to issues on tax-exempt entities and charitable organizations, hand especially in-depth assistance on business credits, including energy and R and D. All in an effort to best ensure that your effective tax rate is as low as possible and incentivize keeping your Intellectual Property in the US.
Their key role is to take a strong, proactive approach on your behalf sooner, rather than later, and get the strategy and advocacy campaign(s) started immediately to maximize your reach and your capacity to be heard by the policymakers–before hundreds of screaming voices are fighting for time and attention of key members and staff. Small changes to the tax code can be extremely helpful or harmful to a business. We can help prevent those changes or help affect those changes. D Squared Tax Strategies in partnership with alliatgroup can be a tool to you in getting the most out of reform to the US Tax Code.
This process is challenging, and could take many months. The earlier you engage our services, the better your chances will be to have a meaningful impact on the legislative process and achieve your goals.
Tax reform efforts are "officially' underway both in the House and Senate. Hearings, meetings between members, staff and industry interests are taking place. Conversations are ongoing, key decisions are being made and deals are being struck. Even though we may not see a bill "move" in the next few months, the framework and details of future bills are being designed right now and last week. Once a bill is crafted, based on the ongoing work described above, it is much more difficult to be included, if you are just beginning.
Essentially, retaining our services can give you everything from intelligence to advocacy.